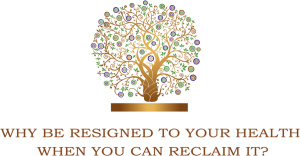 SHAPE ReClaimed™
EXTRAORDINARY RESULTS IN A PRACTITIONER-GUIDED PROGRAM
SHAPE ReClaimed™ is supported with over 30 years of clinical experience using homeopathy as bio-regulatory medicine. What we've discovered is that the synergistic combination of ingredients in the SHAPE ReClaimed™ formula, along with our total wellness program, is having astounding and transformative health benefits. In addition to reducing weight, the result is a re-energized, revitalized you! These results can be truly life changing!
SHAPE ReClaimed™ BENEFITS
Safely release ½ – 1 ½ pounds per day
Enhance immune function
Appetite control
Reduce pain and inflammation
Detox and cleanse
Decrease or eliminate Rx medications (with doctor supervision)
Normalize blood pressure, blood sugar, and blood lipids
Improve mood and mental clarity
Create a healthy relationship with food
Repair your metabolism
Reset your brain
Increase energy
Improve sleep
Overflowing joy for those that have struggled for years with excess weight
SHAPE ReClaimed™ FEATURES
Healthy anti-inflammatory, reduced calorie diet on either the FasTrac or Sure & Steady plan
Non-HCG homeopathic SHAPE formula
Patient guidebook
Thousands of satisfied users
Life changing
Safe and affordable
Nourishing Wellness SHAPE ReClaimed™ Package INCLUDES
Initial consult (up to 2 hours) to prepare for SHAPE ReClaimed™
One appointment (up to 1 hour) to begin the program
Three appointments (up to 1 hour each) to track your success
Urine analysis to monitor and customize your program
Body composition and measurements
And more…
SPECIAL PACKAGE PRICE $525
SAVE OVER $200! A $735 value for only $525!
I am thrilled with all I have accomplished in 3 short weeks on the Shape ReClaimed™ program.  I've lost 30 pounds and a total of 28 inches!!

My joint pain is gone, I have more energy, am feeling less depressed and much more hopeful.

I truly see these lifestyle changes being extremely important to my future health, longevity, and happiness!
How it Works
Unfortunately, we often eat foods that are causing obesity and other "dis-eases". Scientists have found that an excess store of abnormal fat in our bodies is inflammatory and immunosuppressive. Abnormal fat leads to deadly conditions such as heart disease, diabetes, and cancer; as well as depression, joint pain, headaches, fatigue, and frequent illness.
Release weight and eliminate symptoms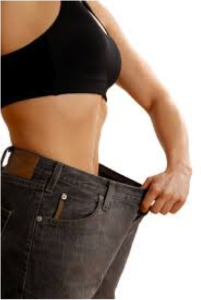 The homeopathic SHAPE formula is taken three times per day for a minimum of 23 days. This product encourages the release of abnormal stored fat and uses it for caloric energy quickly, effectively, and safely. The SHAPE drops conserve muscle tissue, reduce hunger and cravings, and helps one to safely adhere to a reduced calorie diet. The SHAPE formula helps reset the "set point" or base metabolism. SHAPE will reSHAPE your body without excess skin sagging.
The Three Phases of SHAPE ReClaimed™
Phase 1: 21 days or longer with a restricted calorie diet. No worries! You will have plenty of delicious food options for all of your meals. The homeopathic SHAPE formula will break down abnormal fat for energy and you will be more than satisfied.
Phase 2: 21 days to stabilize your new weight and lock in your new metabolic "set point". Increased calories with the slow addition of fats and starches.
Phase 3: Maintenance of your new health lifestyle!
Now in my late 50's I've been living with constant arthritic pain for a decade. I thought weight loss, renewed energy, and freedom from pain were impossible for me. I was wrong!

After working with Linda and doing the SHAPE ReClaimed program I have lost over 30 pounds, have absolutely no pain, and feel better than I did in my 30's!

The impossible is possible! I encourage anyone with pain, inflammation, and extra weight to look into this program today.