EXTRAORDINARY RESULTS IN A PRACTITIONER-MONITORED PROGRAM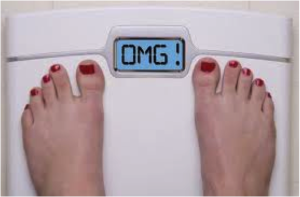 SHAPE ReClaimed™ is supported with over 30 years of clinical experience using homeopathy as bio-regulatory medicine. We've discovered that the synergistic combination of ingredients in the SHAPE ReClaimed™ formula, along with our total wellness program, is having astounding and transformative health benefits. In addition to reducing weight, the result is a re-energized, revitalized you! These results can be truly life changing!
SHAPE ReClaimed™ BENEFITS
Safely release excess weight
Enhance immune function
Appetite control
Reduce pain and inflammation
Detox and cleanse
Decrease or eliminate Rx medications (with doctor supervision)
Normalize blood pressure, blood sugar, and blood lipids
Improve mood and mental clarity
Create a healthy relationship with food
Enhance your metabolism
Increase energy
Improve sleep
Overflowing joy for those that have struggled for years with food addiction or excess weight
Discover a healthier, renewed you
SHAPE ReClaimed™ FEATURES
Lifestyle Modification and Health Restoration Program
Healthy anti-inflammatory nutritional plan
 Homeopathic (hormone-free) SHAPE ReClaimed™ formula
Patient guidebook
Access to the Official SHAPE ReClaimed Facebook support group
Regular monitoring for long-term success
Thousands of satisfied users
Life changing
Safe, affordable, and sustainable; supporting a healthy weight and life-style
Nourishing Wellness SHAPE ReClaimed™
5 Visit Package INCLUDES
Initial consult (up to 2 hours) to prepare for SHAPE ReClaimed™
One appointment (up to 1 hour) to begin the program
Three appointments (up to 1 hour each) to track your success
Urine analysis to monitor and customize your program
Body composition and measurements
And more…
SPECIAL PACKAGE PRICE $525
SAVE OVER $200! A $735 value for only $525
I am thrilled with all I have accomplished on the Shape ReClaimed™ program.  I've lost 30 pounds and a total of 28 inches!!

My joint pain is gone, I have more energy, am feeling less depressed and much more hopeful.

I truly see these lifestyle changes being extremely important to my future health, longevity, and happiness!"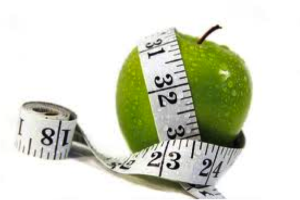 Read more VICTORIES
How It Works
Embarking on the Shape Reclaimed adventure with Linda has been an amazing and transformative experience for me. She has been a wonderful guide along the path, so wise and encouraging. I have been deeply impressed and reassured by her breadth and depth of knowledge about the human body and its various functions and needs. On the occasions when I found myself in difficult territory, she always had a suggestion to lighten my load or shift my energy.

After years of unsuccessful efforts to shed my extra pounds, I explored the Shape Reclaimed program because I wanted to make a shift in my metabolic function, and I was excited about decreasing inflammation and enhancing my immune system. With Linda's support, I lost 25 pounds and 40 inches! It is so much fun to be in my body these days, and well worth maintaining my "gains". I feel so well. Thank you, Linda… I am forever grateful."
Unfortunately, we often eat foods that are causing obesity and other "dis-eases". Scientists have found that an excess store of abnormal fat in our bodies is inflammatory and immunosuppressive. Abnormal fat leads to deadly conditions such as heart disease, diabetes, and cancer; as well as depression, joint pain, headaches, fatigue, and frequent illness. Food is medicine. This program shines a spotlight on negative eating habits that contribute to common health challenges.
Release weight and eliminate symptoms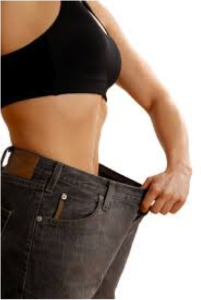 The homeopathic SHAPE formula encourages the release of abnormal stored fat and uses it for caloric energy quickly, effectively, and safely. The SHAPE drops conserve muscle tissue, reduce hunger and cravings,  enhances metabolism, and helps one to safely adhere to SHAPE's reduced carbohydrate, anti-inflammatory nutritional guidelines. SHAPE will reSHAPE your body and your life!
The Three Phases of SHAPE ReClaimed™
Phase 1:  No worries! You will have plenty of delicious food options for all of your meals and will be more than satisfied.
Phase 2: Stabilizes your new weight while slowly adding additional foods and increasing calories.
Phase 3: Maintaining your new healthy lifestyle!
Now in my late 50's I've been living with constant arthritic pain for a decade. I thought weight loss, renewed energy, and freedom from pain were impossible for me. I was wrong!

After working with Linda and doing the SHAPE ReClaimed program I have lost over 30 pounds, have absolutely no pain, and feel better than I did in my 30's!

The impossible is possible! I encourage anyone with pain, inflammation, and extra weight to look into this program today."
For more information and inspiration, click here.