My goal is to enhance your health and inspire wholeness of the body, mind, and spirit. Anyone can fulfill his or her individual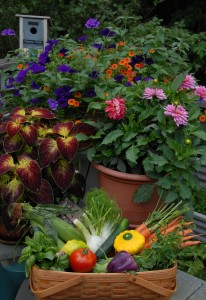 health potential by allowing the body to use its natural restorative powers. My approach does not rely on miracle cures.  It does, however, allow you to discover your body's own miraculous resilience and healing capabilities. A small leap of faith is all that stands between you and your optimum health.
"Life in all it's fullness is Mother Nature obeyed." Weston A Price
Why do people need nutritional and lifestyle counseling? Despite the fact that we have one of the best healthcare systems in the world, and in spite of the advances in state-of–the-art technology, we as a society are more "unwell" than ever before.  Why is this? Consider these facts:
Less than 10% of the population eats the daily recommended 3-5 servings of fruits and vegetables. Most eat one (or less than ? servings)
Americans eat over 150 pounds of sugar each year.
In 1957, the average fast-food soda was 8 ounces and a serving of popcorn at the theater was 3 cups.  Today, the average take-out soda ranges from 32 ounces to 64 ounces and a medium popcorn is 16 cups!
Up to 90% of all cancers are thought to be related and/or due to the effects of environmental exposure!
"I thank you so much for your clear, non-judgemental support and thorough pertinent knowledge about health. You've made me feel I can heal myself." PM, S. Strafford, VT
How important is the food connection? The quality of the food we eat directly affects how well we feel.  Good health starts in the grocery cart.  I have seen time and again the healing power of nutritious whole foods and in the healing power of supporting the body's efforts to detoxify.  My goal is to assist the body's natural ability to heal itself.  When given the proper support and by removing the obstacles to health, the body in its infinite wisdom, will return itself to balance and harmony.
Together we will challenge today's politically correct (and profit-motivated) nutritional myths by focusing on delicious, nutrient dense whole foods with special emphasis on a probiotic rich diet.  The sessions include a dietary intake analysis and recommendations based on current research with a personalized program.
What are the components of nutritional and lifestyle counseling?
It all depends on your goals. My priority is to guide you as far through the process as you want to go, and to help support positive changes that can be incorporated into your lifestyle. The first step is learning about proper nutrition and designing an ideal eating plan based on your individual needs. Beyond that, there are many further options, including a comprehensive healing strategy that takes the body through several phases, from detoxification to rebuilding to maintenance. Cleansing is often a first step. Cleansing involves dietary and lifestyle changes that support the elimination of toxins from the body. A BioEnergetic assessment reveals underlying causes of chronic illnesses or conditions, and helps identify botanical, homeopathic and nutritional supplements specific to sustaining your body's healing response.
Good health is a choice that you can make today!
"I'm very thankful for your insight, knowledge and life changing information for not only myself, but for my family."  KF, Georges Mills NH