We carry only the highest quality products which are researched extensively prior to including them in our practice. We continually evaluate and update our offerings based on the latest scientific research.
Our product line includes products from Energetix, Designs for Health, BioVeda, Standard Process, Metagenics, Body Ecology, Essential Formulas, and others.
Designs for Health products can now be purchased directly from our web-store and mailed to your door!  Products may also be picked up at the office.
Other Products for Healthy Living are available in the office and include:
Culture Starter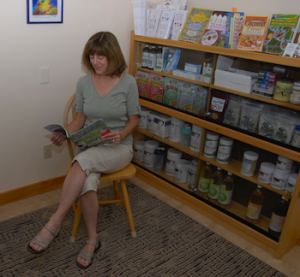 Kefir Starter
EcoBloom
Stevia
Celtic Sea Salt
Coconut Oil
Coconut Ghee
Probiotic Beverages: Cocobiotic, Innergybiotic
Dr Tung's Ionic Toothbrushes
Tongue brushes
Bio-Pro PerioPaste Toothpaste, PerioClear mouthwash, PerioScript for irrigation, and PerioComfort a soothing gel for tooth and gum discomfort
Dry skin brushes
T-Wave laundry system kit
E-cloths perfect cleaning with just water
Protein Bars
Zagarese licorice
Dandy Blend herbal beverage