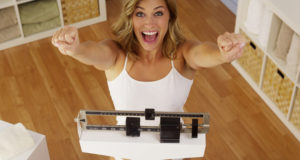 Have you counted every calorie, tried every new fad diet, drink, pill, device, or miracle discovery desperate for results only to ultimately fail? You are not alone!
The good news is that I've worked with many people just like you! People, who have now successfully shed that excess weight, and maintained their victory all while transforming their lives.
Unfortunately, we often eat foods that are causing obesity and other "dis-eases". Scientists have found that an excess store of abnormal fat in our bodies is inflammatory and immunosuppressive. Abnormal fat leads to deadly conditions such as heart disease, diabetes, and cancer; as well as depression, joint pain, headaches, fatigue, and frequent illness.
Are you ready to reclaim your health, your shape, and your life?
I'm delighted to offer a carefully researched, scientifically based, life-style modification program with life changing results. From a few pounds to many pounds, or if you have health challenges related to inflammation, this program will help you discover a renewed, healthier you.
Health Transformation
Our Shape program is also helpful for those without excess weight! This program can heal a variety of health challenges related to inflammation, toxic burden, and immune suppression.
Why be resigned to your health? Reclaim it!
Nourishing Wellness SHAPE ReClaimed™
5 Visit Package Includes
READY – Initial consult (up to 2 hours) to prepare for SHAPE ReClaimed™
SET – One appointment (up to 1 hour) to begin the program
GO – Three appointments (up to 1 hour each) to track your success
Urine analysis to monitor and customize your program
Body composition and measurements
And more…
For more inspiration and information click here
SPECIAL PACKAGE PRICE $525
SAVE OVER $200! A $735 value for only $525
Now in my late 50's I've been living with constant arthritic pain for a decade. I thought weight loss, renewed energy, and freedom from pain were impossible for me. I was wrong! After working with Linda and doing the SHAPE ReClaimed™ program I have lost over 30 pounds, have absolutely no pain, and feel better than I did in my 30's! The impossible is possible! I encourage anyone with pain, inflammation, and extra weight to look into this program today.
I am thrilled with all I have accomplished on the SHAPE ReClaimed™ program. I've lost 30 pounds and a total of 28 inches!! My joint pain is gone, I have more energy, am feeling less depressed and much more hopeful. I truly see these changes as being extremely important to my future health, longevity, and happiness!
I am completely grateful for Linda's guidance and support. Being a nutritionist as well as a Shape practitioner was the perfect combination for complete health care! Deep thanks for helping me completely transform and have the best 60th birthday present ever!
After years of unsuccessful efforts to shed my extra pounds, I explored the Shape Reclaimed™ program because I wanted to make a shift in my metabolic function, and I was excited about decreasing inflammation and enhancing my immune system. With Linda's support, I lost 25 pounds and 40 inches! It is so much fun to be in my body these days, and well worth maintaining my "gains". I feel so well. Thank you, Linda… I am forever grateful.
When I started on Shape Reclaimed™ I had been in constant arthritic pain for years, was walking slowly with a cane, and was facing the possibility of hip replacement surgery. In addition I was seriously debilitated by chronic asthma that made it challenging to climb one simple flight of stairs and further impaired my enjoyment of life. I also had daily bouts with indigestion and GERD, and was under treatment with several drugs for high blood pressure.
Months later, I was 75 lbs. lighter, free of arthritic pain (my hip is 100% free of pain) and my pulmonologist has declared me free of asthma! I take 25% of the blood pressure meds I used to take, and I have absolutely no indigestion, ever!!! My medical team is in absolute awe at the transformation that has transpired in me at age 68! I am walking, hiking, gardening, kayaking and enjoying life in all ways. I have stepped into wellness and have my life back!
For more information and inspiration click here