Are you toxic? Click on the link to find out.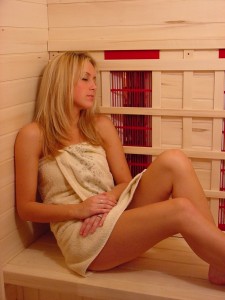 Sweat your way to good health!
"Give me a fever and I will cure any disease." Hippocrates
Detox heavy metals and fat stored toxins
Pain relief
Cardiovascular conditioning
Increases circulation
Boosts the immune system
Burns up to 600 calories/session
Stress reduction and mood elevation
Beautifies the skin and diminishes cellulite
2-3 times more effective than traditional saunas
Tips before sauna usage:
do not eat for an hour before
drink plenty of water before and after
avoid using creams and oils on the skin prior to your session as they can block pores and hinder perspiration
Far Infrared Sauna Menu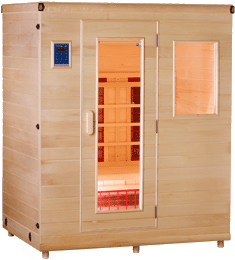 Smart Sauna Package: the best way to ease your body into using the Infrared Sauna and help eliminate the possibility of detoxification reactions. The Smart Sauna Package is ideally completed within a two week time period.
1st session: 15 minutes
2nd session: 15 minutes
3rd session: 20 minutes
4th session: 25 minutes
$65
Single Sauna Sessions: 30 minutes
Your towels*
$25/1 person
$35/2 people
$45/3 people
Our towels
$35/1 person
$50/2 people
$65/3 people
*Your towels: Bring 3 bath towels, 1 hand towel
Special Sauna Package: 30 minutes, 10 for the price of 9
1 person/your towels – $225
1 person/our towels – $360